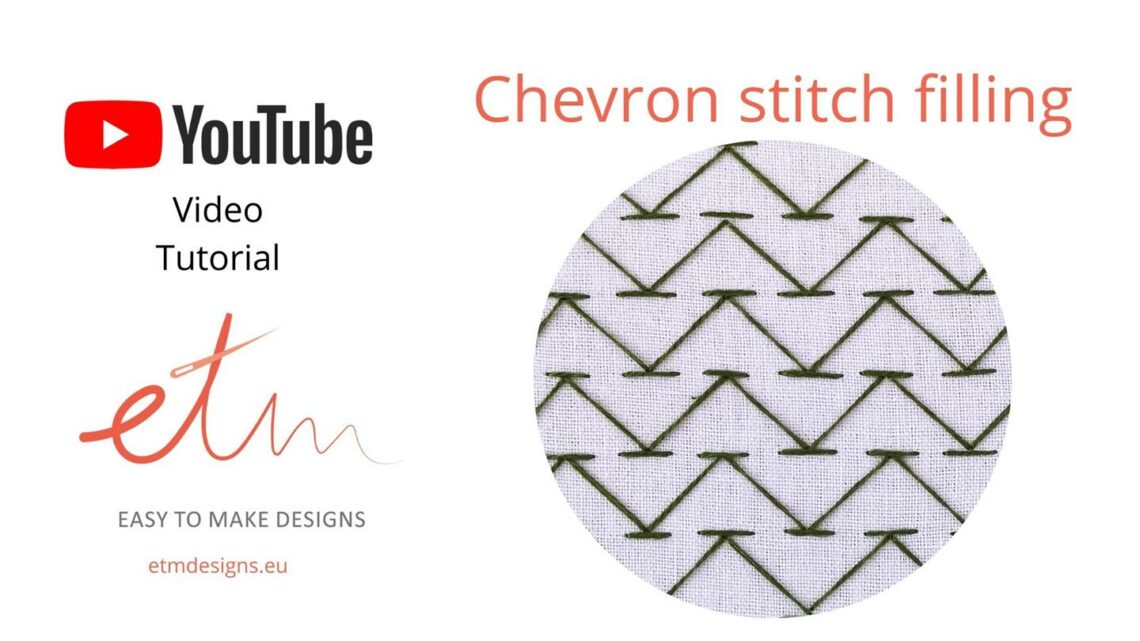 Chevron stitch filling video tutorial
A Chevron stitch is worked on 2 horizontal lines and creates a zig-zag shape between them. This is an interesting stitch that can be used for fillings. It uses parallel rows of chevron stitches and adds beautiful texture to the filled shape. This stitch allows you to experiment widely with colors and patterns. You can use a different color for each row of the chevron stitch, also, you can change the position of the stitches in every second row to create totally different pattern. Besides that, chevron stitch can be worked in curved shapes as well as straight lines.
Read more about the Filling stitches for hand embroidery in my article "Hand embroidery Filling stitches- part 1"
Looking for some other hand embroidery stitch tutorial? Check out my Blog's tab Video tutorials or my YouTube channel and learn!
Watch the video below and learn to fill areas with chevron stitch!