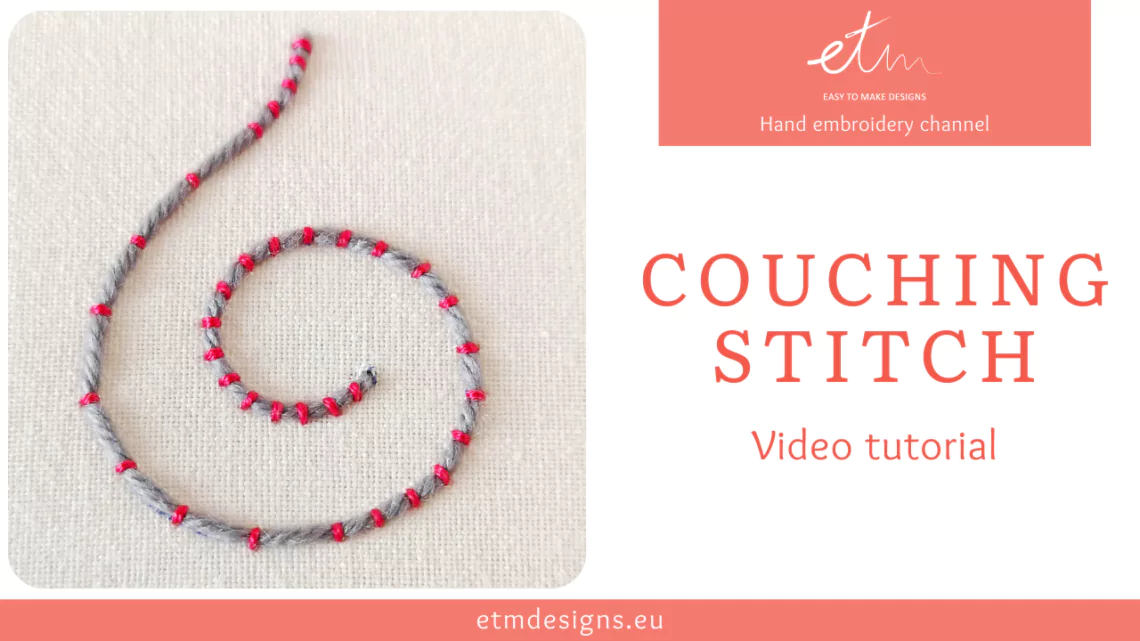 Couching stitch video tutorial
Couching is a type of hand embroidery stitch made by attaching the main thread to the fabric's surface with another thread.
This stitch gives you a lot of opportunities to play with colors and textures. You can choose a cord, ribbon, wool yarn, chenille yarn, or a string of embroidery floss as the main thread. For couching stitches, you can select a thread of contrasting color or metallic thread. Also, you can change up the distance between couching stitches to create different patterns.
Couching stitch is perfect for outlines and special effects in hand embroidery. But you can also make couching stitch filling.
Watch this couching stitch video tutorial and learn how to embroider this versatile and fun stitch!

Are you looking for some other hand embroidery stitch tutorial? Check out my Blog's tab Video tutorials or my YouTube channel and learn!