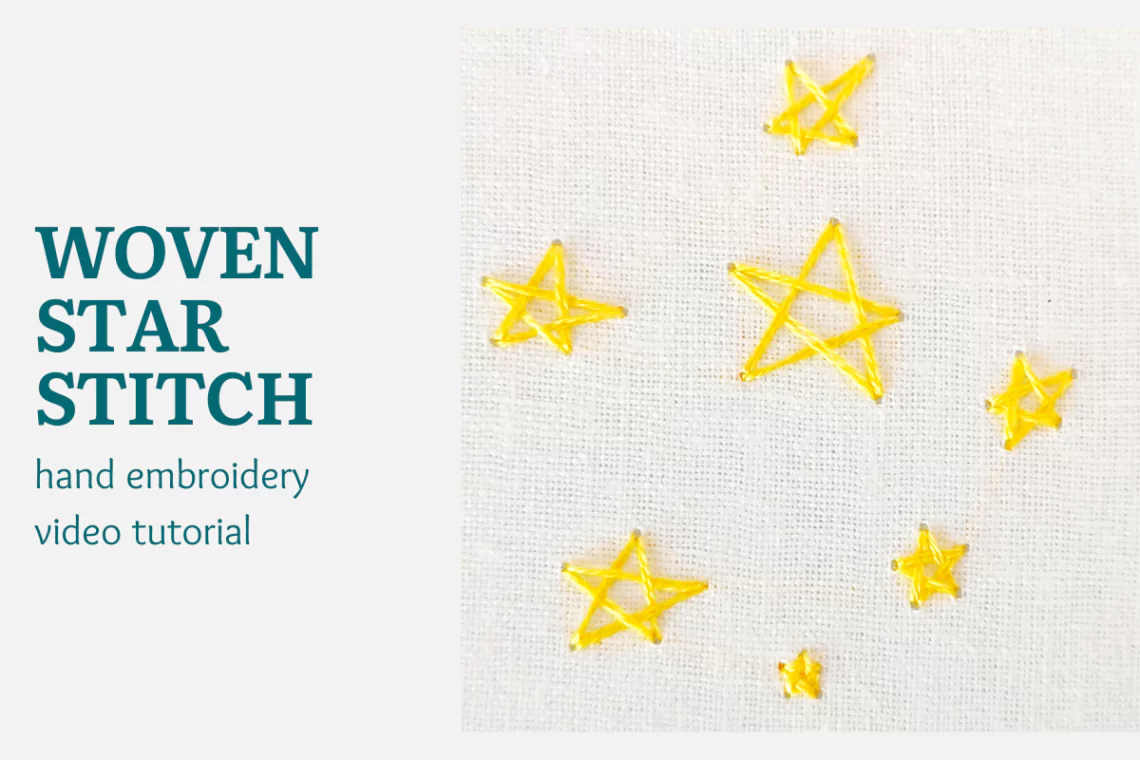 Woven star stitch video tutorial
In this video tutorial, I will show you how to embroider a woven star stitch.
A Woven star stitch is a group of straight stitches that, made in precise order, form a five-pointed star. It is a simple and very decorative stitch – perfect for adding some details to your embroidery design.
This stitch's size may vary from a tiny star to a big – up to a 1,5 cm five-pointed star. I do not recommend making it any bigger, as it would have long loose threads.
It is enough to mark 5 points on the fabric, and you are ready to embroider the stars.
Watch a video tutorial and learn this fun and simple stitch!
Are you looking for some other hand embroidery stitch tutorial? Check out my Blog's tab Video tutorials or my YouTube channel and learn!
I add new video tutorials to my channel every week. To get notified when a new video goes live, subscribe to my YouTube channel and click on the bell right beside the button.
Or sign up for my newsletter and be the first to know when I release a new hand embroidery video, DIY tutorial, or blog post!
Looking for a project where you could use a Woven star stitch?