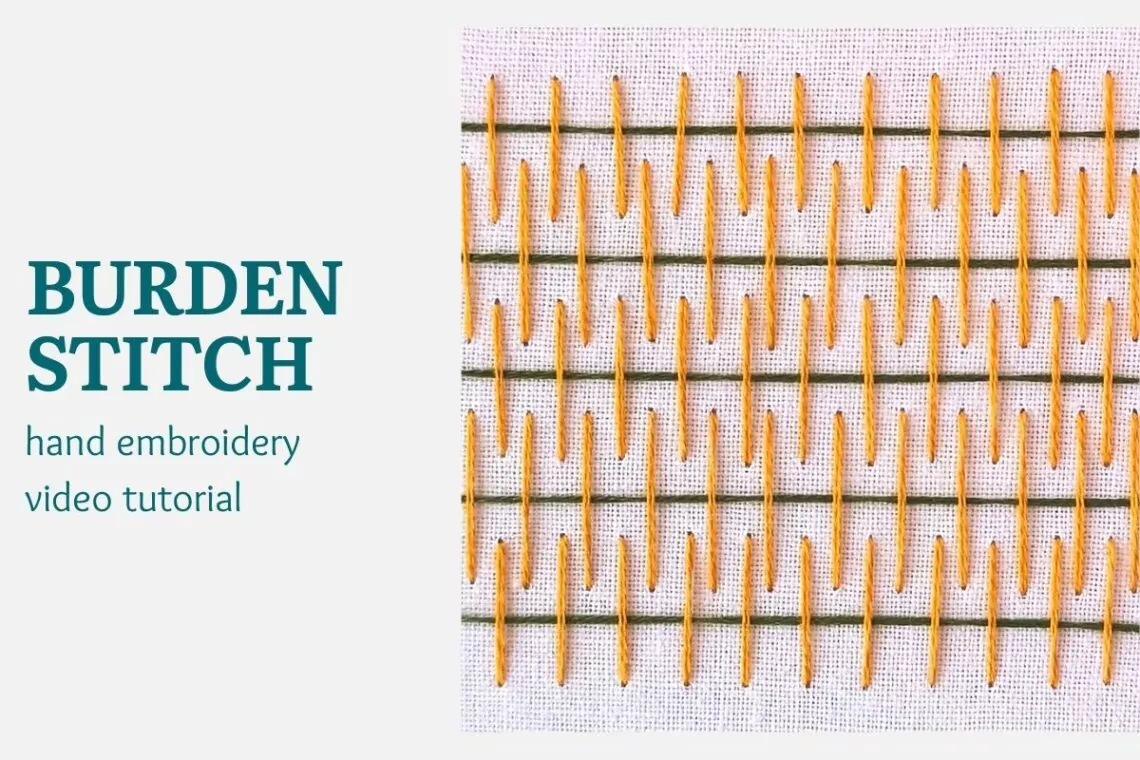 Burden stitch video tutorial
Watch this video tutorial and learn how to embroider a Burden stitch!
Burden Stitch was born in the middle ages. It covers large areas in an embroidery piece and gives a woven effect to the fabric. Burden stitch is a couching stitch because the laid horizontal threads are couched down with straight vertical stitches. This stitch allows you to play around with the colors as different combinations of colors of horizontal and vertical stitches will create beautiful patterns. Also, you can make this stitch dense or loose and create a wonderful texture in your embroidery.
Watch the video tutorial of Burden stitch to see how this stitch is made.
If you are interested in filling stitches, I recommend you read these:
You will find more video tutorials in the tab Video tutorials of this Blog.
I add new video tutorials to my channel every week. To get notified when a new video goes live, subscribe to my YouTube channel and click on the bell right beside the button.
Or sign up for my newsletter and be the first to know when I release a new hand embroidery video, DIY tutorial, or blog post!