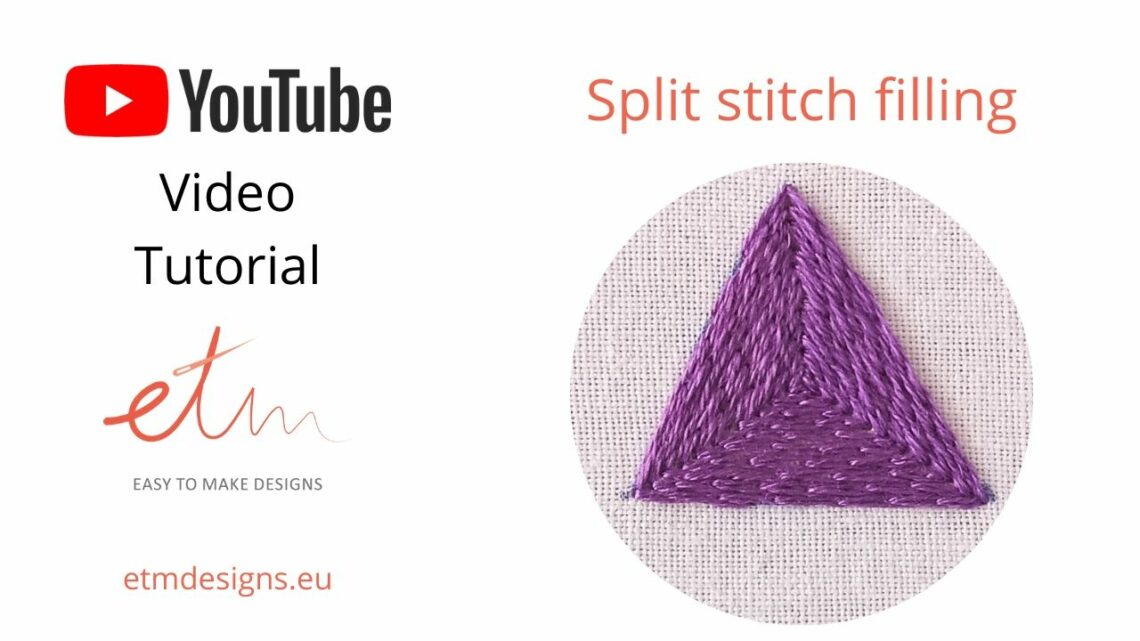 Split stitch filling video tutorial
The Split stitch is a perfect choice for any pattern that involves outlining.  Dense lines of this stitch are used like filling stitch. Split stitch can be made in two different ways – as normal split stitch and as a back split stitch. I prefer a classical split stitch as it uses up less thread. 
You can subscribe to my YouTube channel here and get notified about all the updates and new video tutorials uploaded.
Read more about the Filling stitches for hand embroidery in my article "Hand embroidery Filling stitches- part 1"
Watch a video below and learn how to fill in areas and make angles with split stitch.