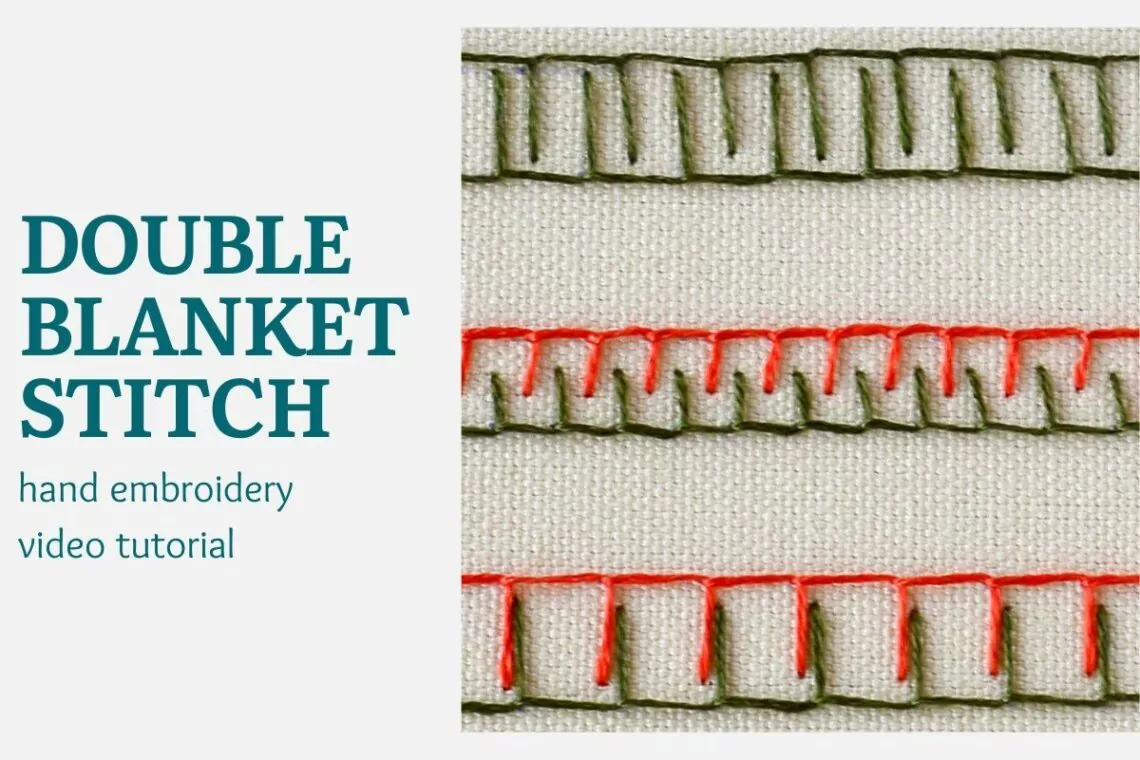 Double blanket stitch video tutorial
In this video tutorial, I show you how to embroider a double blanket stitch.
The double blanket stitch is a decorative variation of a simple blanket stitch, also called the buttonhole stitch.
Double blanket stitch is excellent for decorating borders and seams. You can also use it for mending clothes or embellishing home textiles. If combined with other decorative stitches, double blanket stitch could be used as a great border embroidery stitch. 
To embroider a double blanket stitch, stitch two rows of blanket stitches, one in front of the other. You can play with colors, the density of the stitches, and a mode two rows of the stitches interfere. Different placements of the stitches and colors will create visually different patterns.
Watch this video tutorial and learn how to embroider a double blanket stitch.
More variations of the blanket stitch:
You will find more video tutorials in the tab Video tutorials of this Blog.
I add new video tutorials to my channel every week. To get notified when a new video goes live, subscribe to my YouTube channel and click on the bell right beside the button.
Or sign up for my newsletter and be the first to know when I release a new hand embroidery video, DIY tutorial, or blog post!