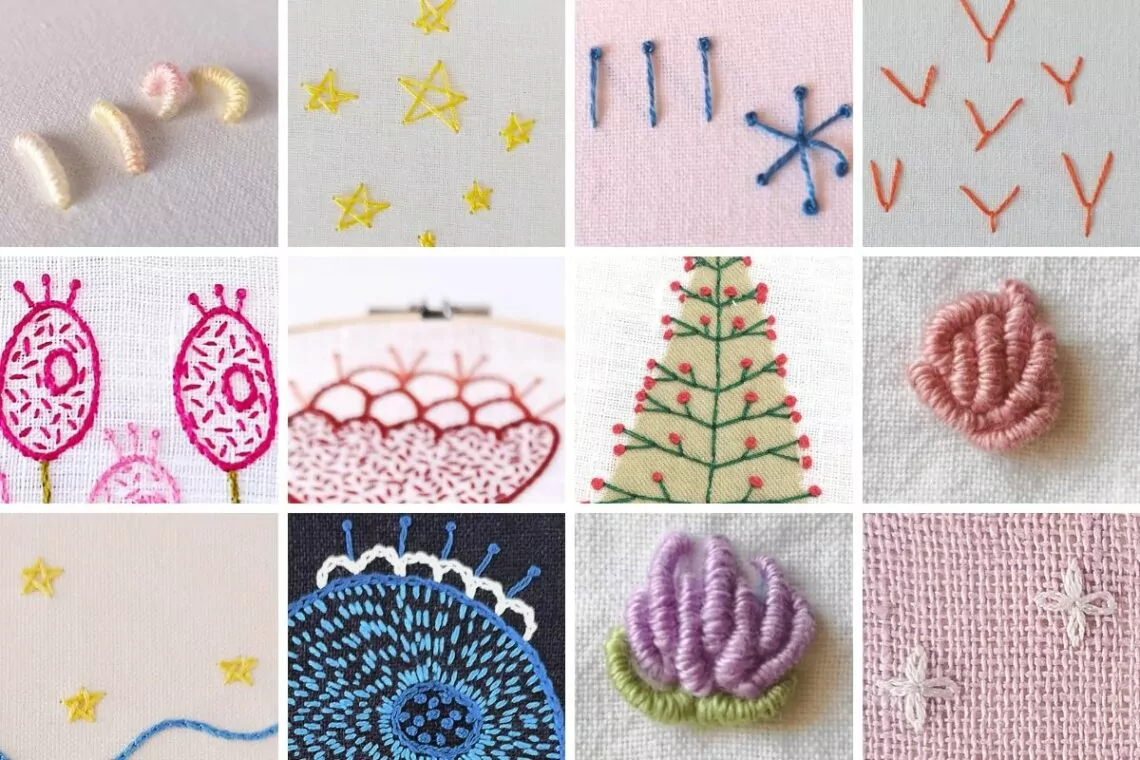 Decorative stitches for hand embroidery are a group of surface stitches that add an accent to a design. Decorative stitches are single stitches and can be used to add detail to the design. Think of the french knots for the bird's eyes or some single woven stars in the night sky. Lazy daisy stitches will form single flowers or snowflakes, and bullion knots will form beautiful roses. Fly stitches will create birds in the sky, and the pistil stitches will add detail to the flowers.
Also, decoratives stitches are a great addition to the stitches for the borders. Together they create beautiful and original border designs.
In modern hand embroidery, you can choose from a wide range of accent stitches. Group them, mix them and create your own designs!
The list of video tutorials of the decorative stitches for hand embroidery in the alphabetic order:
B-
F-
L-
P-
W-
The list of the stitches is growing
Keep in mind that this is not a finished list of embroidery stitches.
I film and add new video tutorials to my YouTube channel and Blog every week. So, also the lists of the stitches are updated weekly.
Looking for a specific hand embroidery stitch and don't find it on the list of hand embroidery stitches? Contact me HERE, and I will be glad to add a new stitch to the Blog!
Want to be the first to know when new video tutorials are added to the list? Sign up for my newsletter and be the first to know when I release a new hand embroidery video, DIY tutorial, or blog post!