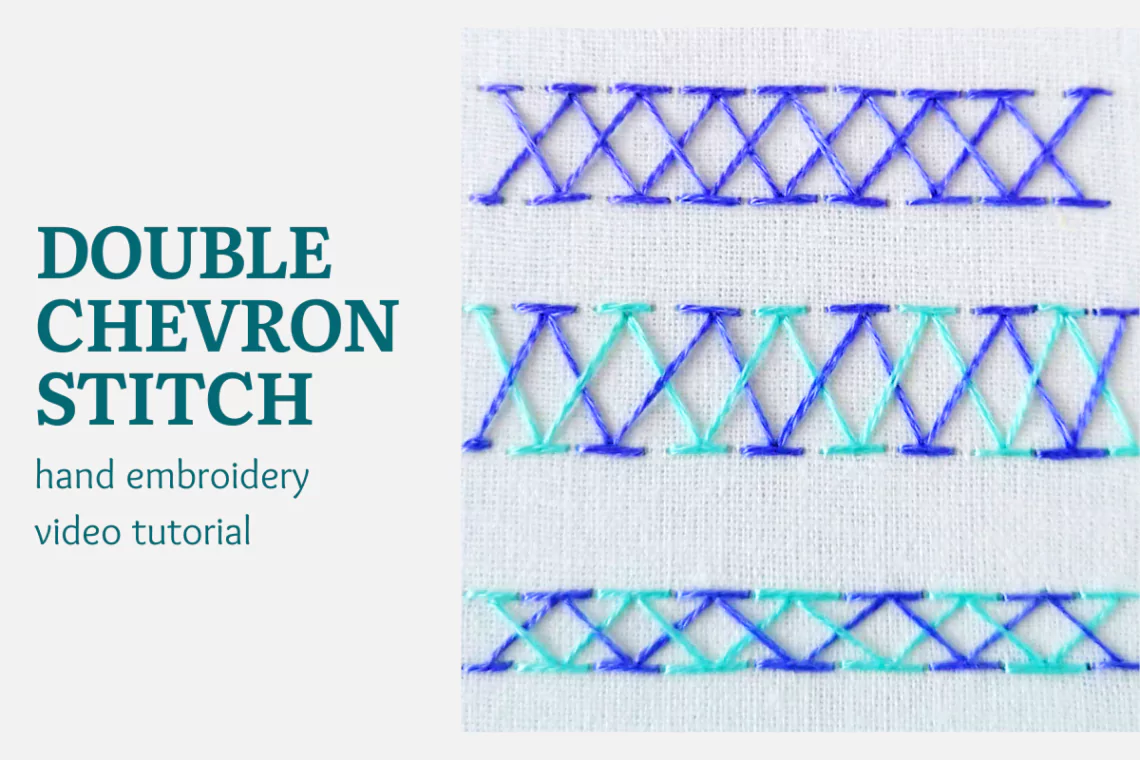 Double chevron stitch video tutorial
A double chevron stitch is a composite stitch made from two zig-zag-shaped chevron stitches done between two parallel lines, one above the other.
Two lines of the chevron stitch are made on the same line, one above the other. One stitch has a starting point at the bottom line and the other – at the top line. 
You can embroider double Chevron stitch in one color or two contrasting colors. Use this stitch as an outline stitch, border stitch, or filling stitch.
The distance between parallel lines and the diagonal stitches' angle will define the stitches' size and density. 
Watch this video tutorial and learn how to embroider a Double Chevron stitch!
If you want to use a this decorative stitch for filling, also watch this video tutorial – Double chevron stitch filling video tutorial
If you are going to use a Double Chevron stitch for border design or outlines, I recommend also watch a Chevron stitch video tutorial. Combining single and double chevron stitches will help you to design beautiful borders.
Are you looking for some other hand embroidery stitch tutorial? Check out my Blog's tab Video tutorials or my YouTube channel and learn!
I add new video tutorials to my channel every week. To get notified when a new video goes live, subscribe to my YouTube channel and click on the bell right beside the button.
Or sign up for my newsletter and be the first to know when I release a new hand embroidery video, DIY tutorial, or blog post!