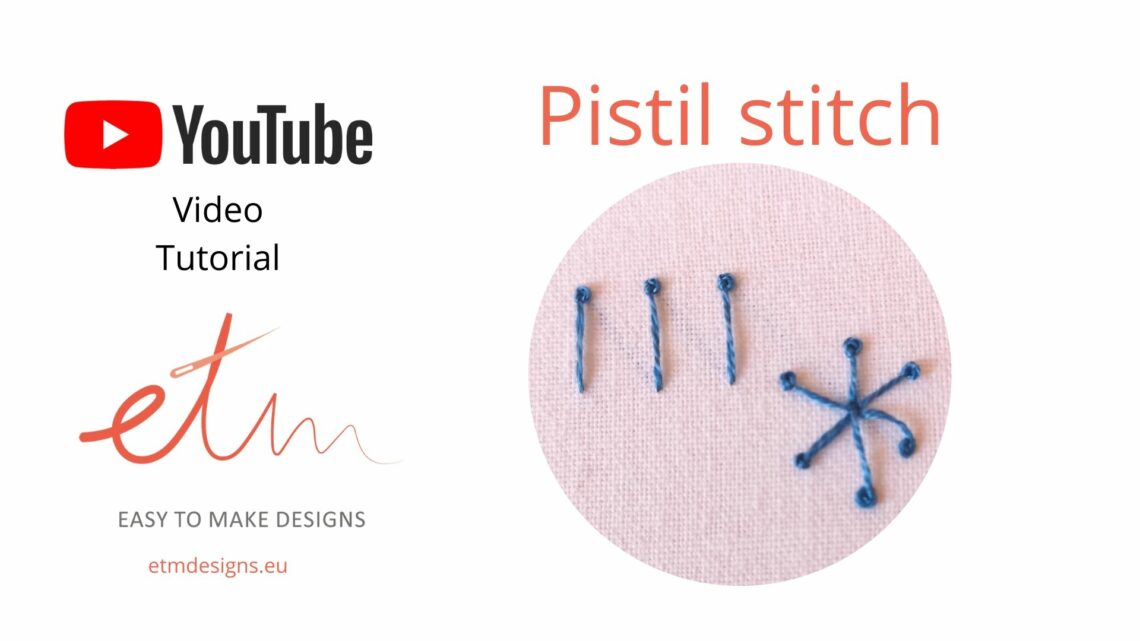 Pistil stitch video tutorial
In this video tutorial, I show you how to embroider a pistil stitch.
Pistil stitch also called prolonged french knot or a french knot with a tail is very useful to add some pistils to your embroidered flowers. It can also be used on its own to decorate the borders of the embroidery. Also, you can create a pistil stitch flower by adding some weaving stitches to pistils made close to each other (like in the photo's below).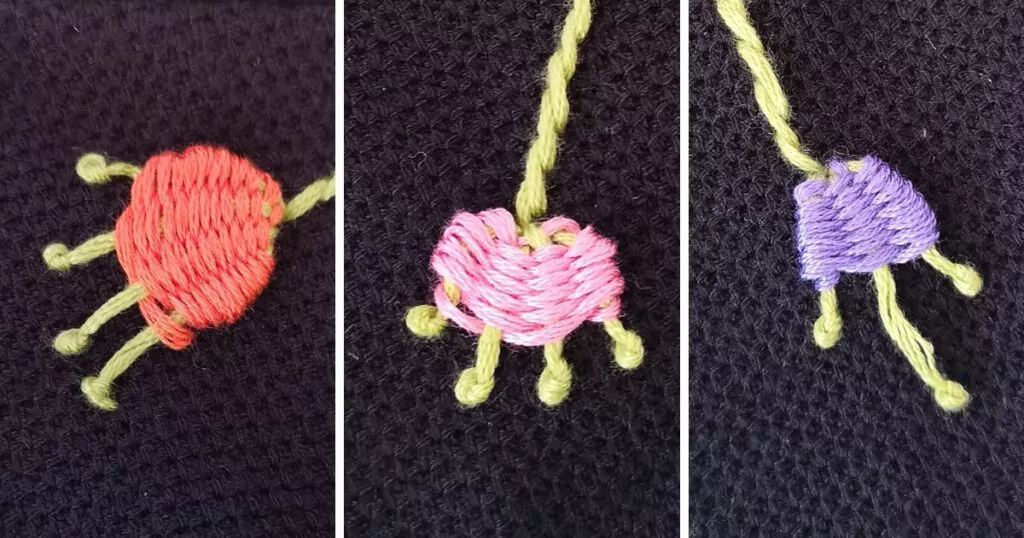 Watch this video tutorial and learn the stitch.
If you would like to learn more about essential hand embroidery stitches, read my blog post "The top 10 hand embroidery stitches you should learn" and find out about all the stitches you should learn. In my blog, you will find video tutorials for all 10 stitches!
And, if you would like to learn these 10 basic hand embroidery stitches, sign up for my newsletter HERE and get access to a FREE online course "The top 10 hand embroidery stitches. The essential stitches you need to start embroidering"
This free course includes:
Downloadable PDF of Sampler Pattern in 2 sizes
Downloadable PDF of Sampler Pattern with stitch indications
Material list
Pattern transfer instructions
Video lesson and text information on how to start and finish to stitch in hand embroidery
Video's and text information about all 10 stitches you will learn