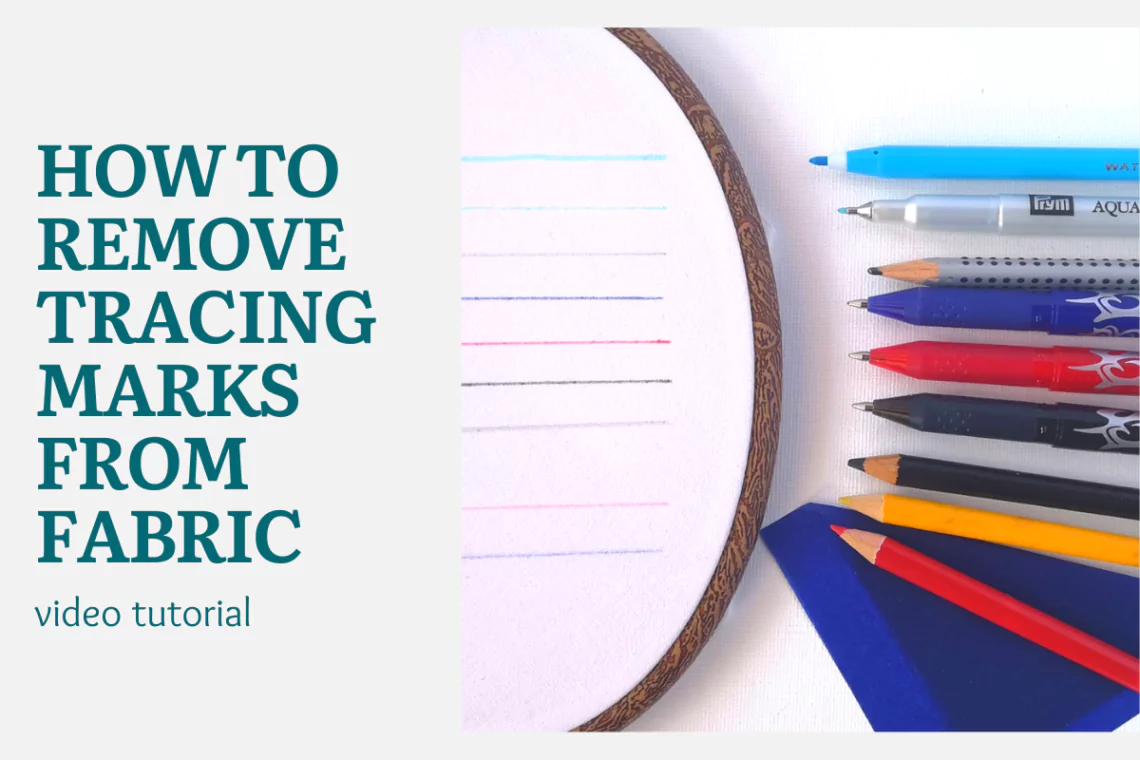 How to remove tracing marks from fabric Video tutorial
There are many tracing tools that we use in hand embroidery for pattern transfer: friction pens, water-soluble markers, pencils, dressmaker pens, carbon paper, tailor's chalk…
It's easy to trace the pattern to fabric, but how to erase tracing marks after the embroidery is done?
Let's find out how to remove these tracing marks!
Care to learn more?
You can also watch these related video tutorials:
Are you looking for some other hand embroidery stitch tutorial? Check out my Blog's tab Video tutorials or my YouTube channel and learn!
I add new video tutorials to my channel every week. To get notified when a new video goes live, subscribe to my YouTube channel and click on the bell right beside the button.
Or sign up for my newsletter and be the first to know when I release a new hand embroidery video, DIY tutorial, or blog post!