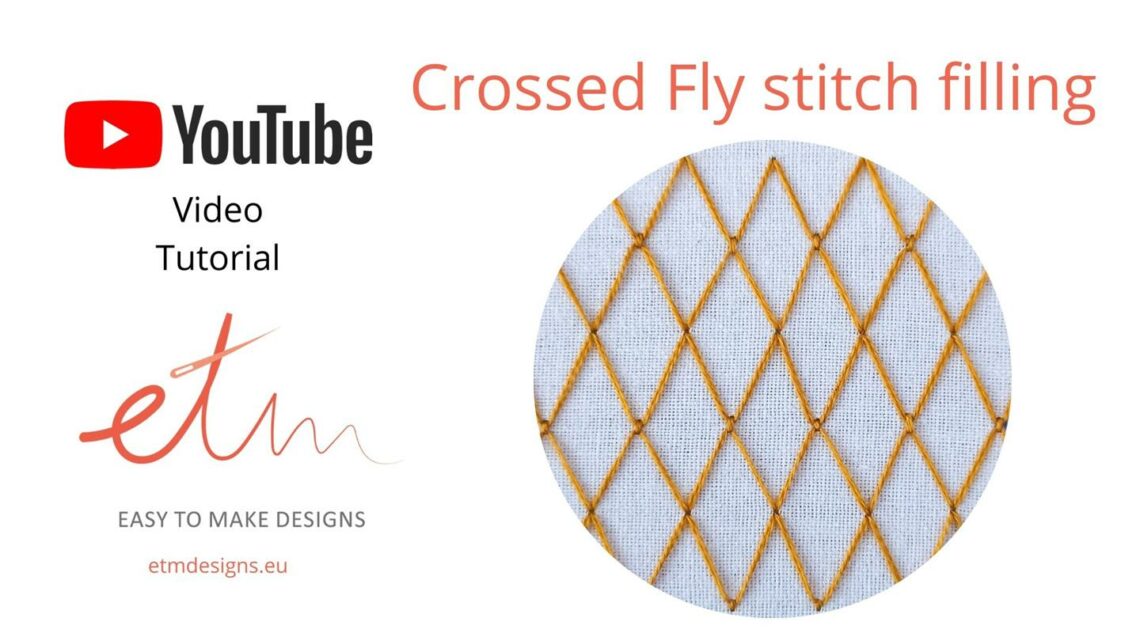 Crossed Fly stitch filling video tutorial
Crossed Fly stitch filling is done using rows of horizontal fly stitches with short tales one above the other to fill an area. It creates a beautiful net-like pattern that could look like a trellis stitch in a single color.
You can subscribe to my YouTube channel here and get notified about all the updates and new video tutorials uploaded.
Read more about the Filling stitches for hand embroidery in my article "Hand embroidery Filling stitches- part 1"
Look at the video tutorial below and learn this simple filling stitch!