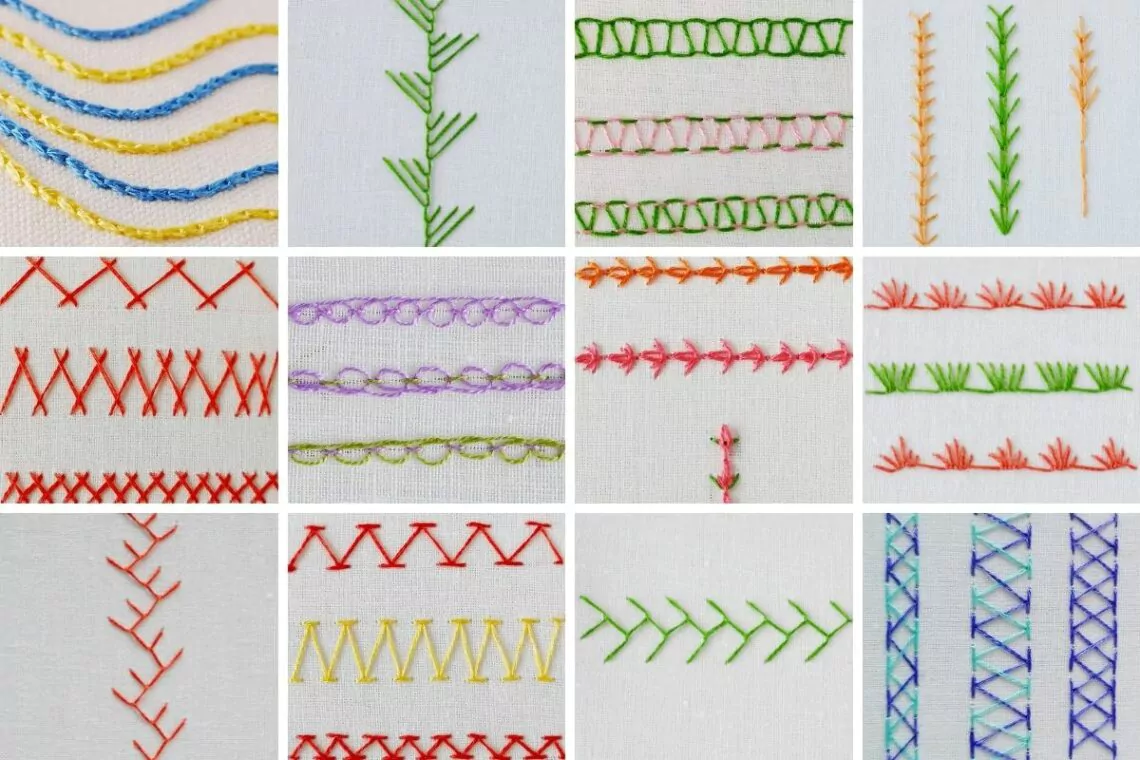 Stitches for borders in hand embroidery create an embroidered pattern that runs lengthwise along the edge of the fabric or a garment. Usually, we use stitches for borders to decorate clothes and tableware. However, it is common to use border designs in quilting too. 
Stitches for borders can be as minimal and straightforward as a line of running stitches or a backstitch. But also, there are very complex and decorative border designs. Usually, we make them by combining stitches for borders with decorative stitches. 
You can use many of the stitches in this list both for outlines and for borders. For this reason, some of the stitches are mentioned in both lists.
It might be interesting to read:
Look at the list of hand embroidery stitches that you can choose from for creating beautiful border designs!
The list of the stitches is growing
Keep in mind that this is not a finished list of embroidery stitches.
I film and add new video tutorials to my YouTube channel and Blog every week. So, also the lists of the stitches are updated weekly.
Are you looking for a specific hand embroidery stitch and don't find it on the list of hand embroidery stitches? Contact me HERE, and I will be glad to add a new stitch to the Blog!
Want to be the first to know when new video tutorials are added to the list? Sign up for my newsletter and be the first to know when I release a new hand embroidery video, DIY tutorial, or blog post!