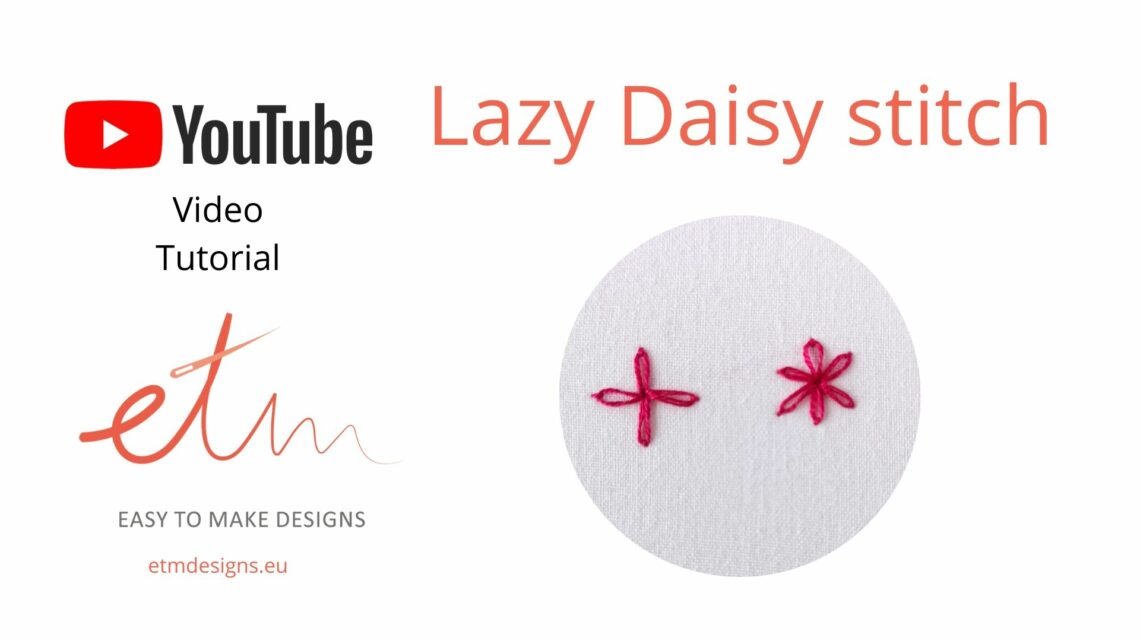 Lazy Daisy stitch video tutorial
In this simple video tutorial, I show you how to make a Lazy Daisy stitch, also known as a detached chain stitch. 
Lazy Daisy stitch is extremely easy. The stitch consists of the single loops of chain stitch positioned in a circle. This stitch is often used to make petal designs and to embroider small floral patterns. 
If you want to learn more about other essential hand embroidery stitches, read my blog post  "The top 10 hand embroidery stitches you should learn"
If you would be interested to learn hand embroidery – sign up for my newsletter and get access to my FREE online course "The top 10 hand embroidery stitches – The essential stitches you need to start hand embroidery"