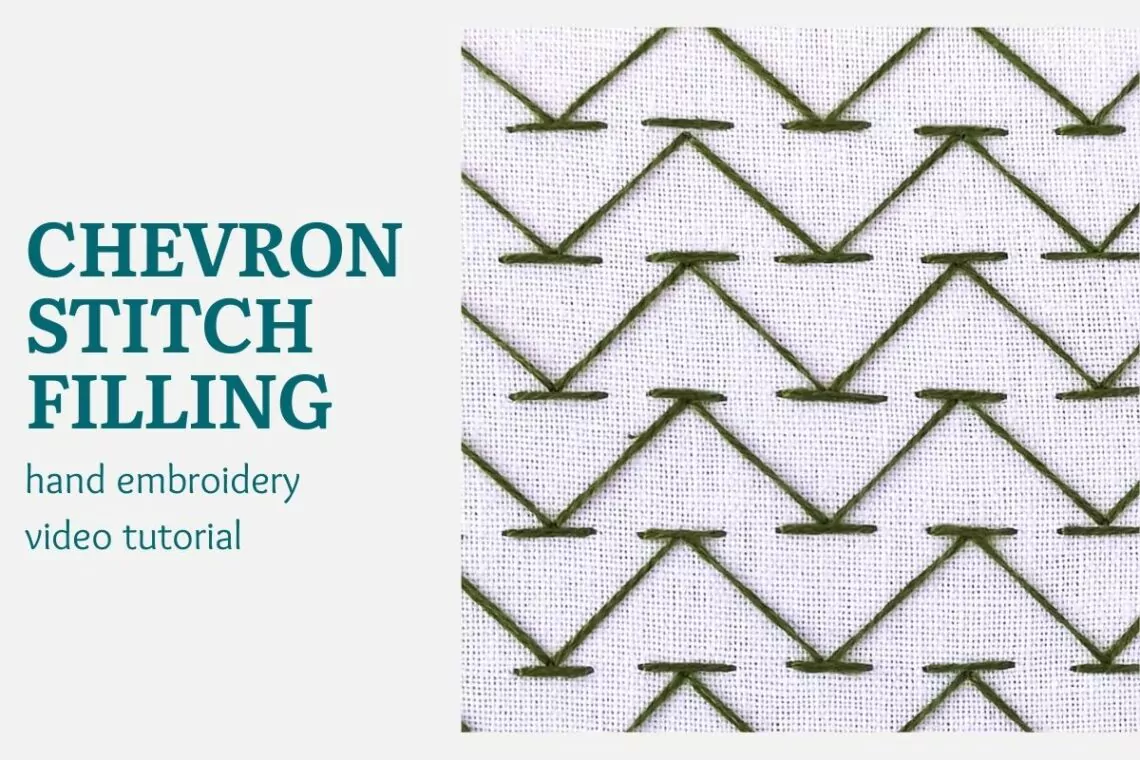 Chevron stitch filling video tutorial
Watch this video tutorial and learn how to use a chevron stitch for filling areas!
A Chevron stitch is worked on 2 horizontal lines and creates a zig-zag shape between them. This is an interesting stitch that can be used for fillings. Parallel rows of chevron stitches add beautiful texture to the filled form. Furthermore, this stitch allows you to experiment widely with colors and patterns. For example, you can use a different color for each row of the chevron stitch. Also, you can change the position of the stitches in every second row to create a totally different pattern. Besides that, chevron stitch can be worked in curved shapes as well as straight lines.
Watch this video tutorial and learn to fill areas with Chevron stitch!
Variations of the chevron stitch filling:
Read more about other filling stitches Here and Here!
For more video tutorials, head to the tab Video tutorials of this Blog.
I add new video tutorials to my channel every week. To get notified when a new video goes live, subscribe to my YouTube channel and click on the bell right beside the button.
Or sign up for my newsletter! Be the first to know when I release a new hand embroidery video, DIY tutorial, or blog post!
Looking for a project where you could use the chain stitch filing?
Rainbow Comet hand embroidery pdf pattern and instructions
We all need more Rainbows in our lives!
Embroider this colorful Rainbow comet image to:
Embellish your jeans or trousers

Decorate a T-shirt

Add an extra touch to a tote bag or a string backpack

Personalize your child's clothes

Make a banner or a hoop art to decorate your home