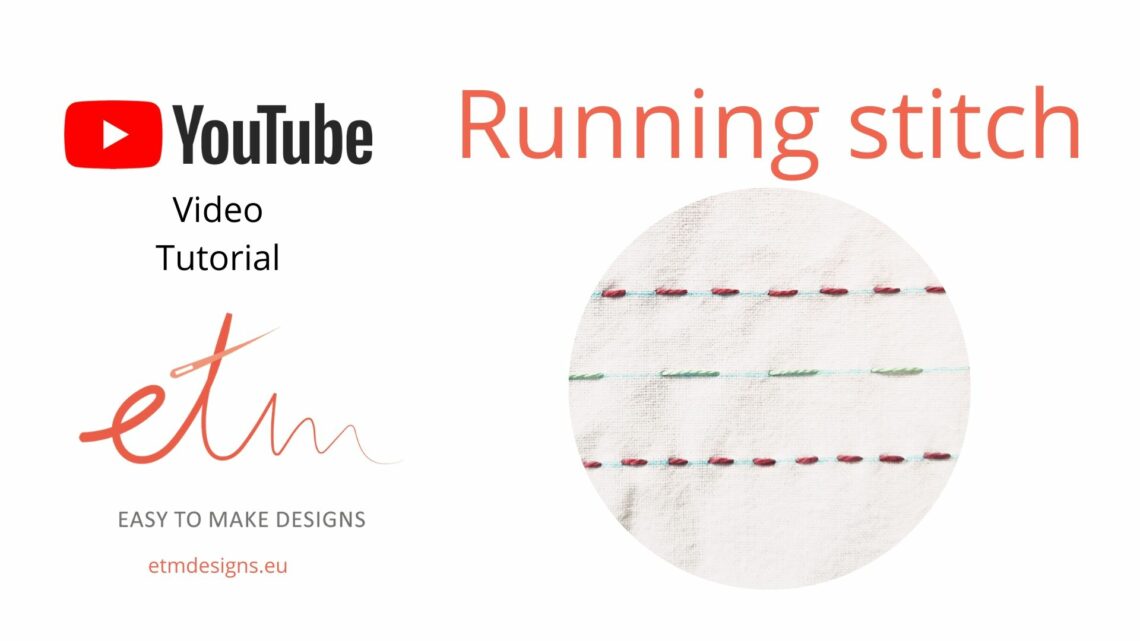 Runnig stitch video tutorial
In the video tutorial below I show you how to embroider the running stitch.
The running stitch or straight stitch is the basic stitch of hand embroidery, on which all other forms of sewing are based. The stitch is worked by passing the needle in and out of the fabric. The needle is always pushed through cloth starting on the side it is on and ending on the other side. Varying the length of the stitches and the thickness of the thread, you can create very versatile pictures using this stitch only.
You can use running stitch in Sashiko, Boro and Kantha embroidery styles as it's perfect for mending clothes or attaching multiple layers of fabric to each other. Quilters also use running stitch for hand quilting their textiles. 
Watch the video tutorial below and learn to embroider this stitch
If you want to learn more about The top 10 hand embroidery stitches you should learn – check out this blog post.