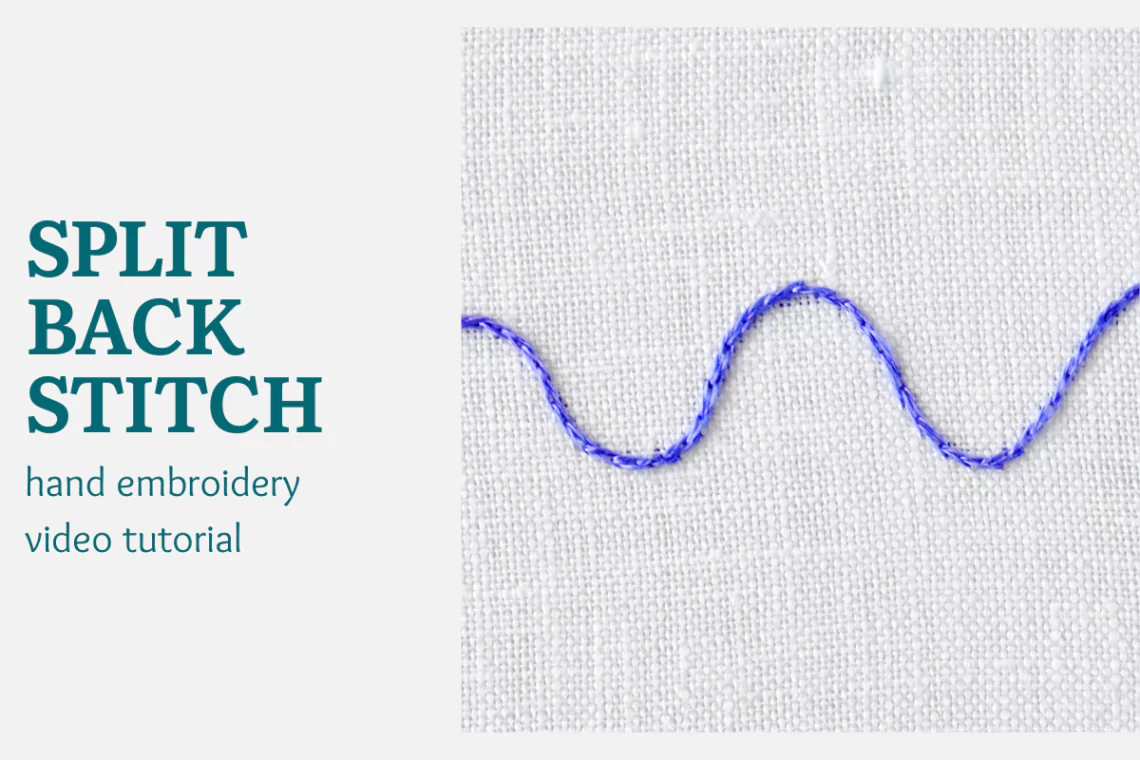 Split backstitch video tutorial
In this video tutorial, I show you how to embroider Split backstitch.
A split backstitch is a variation of the backstitch and looks very similar to a split stitch. Often, people call both stitches a split stitch, but a split stitch and split backstitch are different stitches.  You can read more about it in the article "What is the difference between Split stitch and Split Backstitch?"
A split backstitch is an excellent stitch for outlines and lettering. It is easy to embroider straight lines and curves with this stitch.
If you would like to use a split backstitch for filling, keep in mind that you will use a lot of thread. Use a split stitch filling instead.
Watch a video tutorial below and learn how to embroider the split backstitch.
More variations of the backstitch:
You will find more video tutorials in the tab Video tutorials of this Blog.
I add new video tutorials to my channel every week. To get notified when a new video goes live, subscribe to my YouTube channel and click on the bell right beside the button.
Or sign up for my newsletter and be the first to know when I release a new hand embroidery video, DIY tutorial, or blog post!