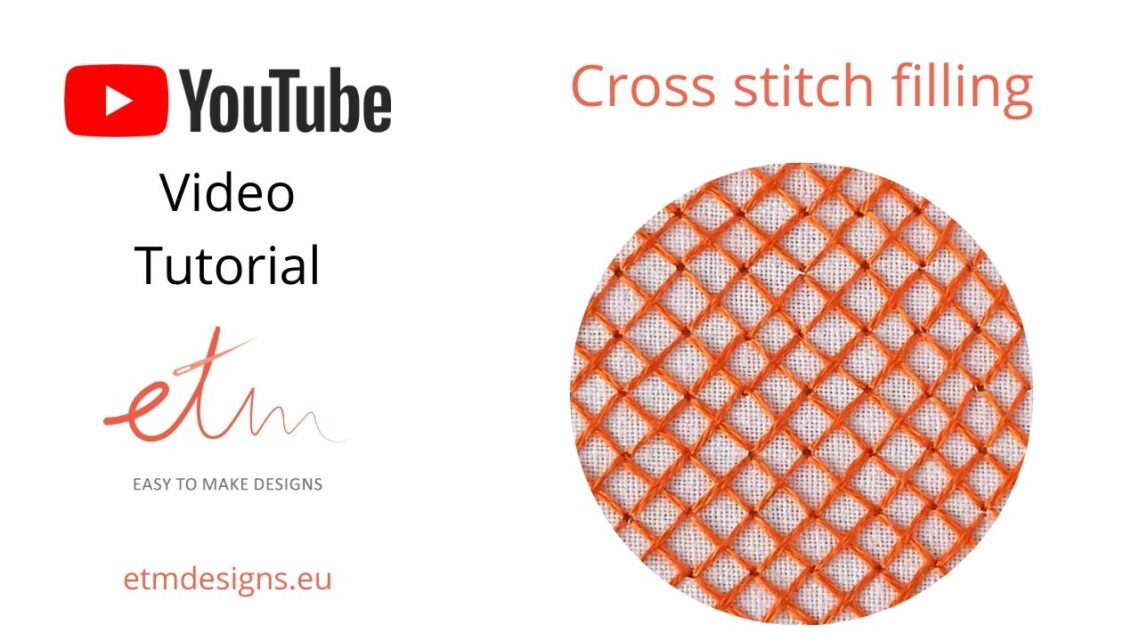 Cross stitch filling video tutorial
Cross stitch is a popular form of counted thread embroidery in which X-shaped stitches in a tiled, raster-like pattern are used to form a picture. In modern hand embroidery, the Cross stitch can be used to make separate cross stitches or to fill the areas. 
Cross stitch embroidery can be made in different ways. The Danish style is used to make rows of cross stitch and traditional stitch to make isolated cross stitch. In the video tutorial below I show you how to make cross stitch filling in Danish style.
Keep in mind, that to make a beautiful and even cross stitch filling you will need a grid of even squares. If your fabric is not loose weaved, draw a grid before starting embroidery. Use water-soluble or heat erasable pen to be sure that the grid will be easy to cancel after you finish the embroidery.
You can subscribe to my YouTube channel here and get notified about all the updates and new video tutorials uploaded.
Read more about the Filling stitches for hand embroidery in my article "Hand embroidery Filling stitches- part 1"