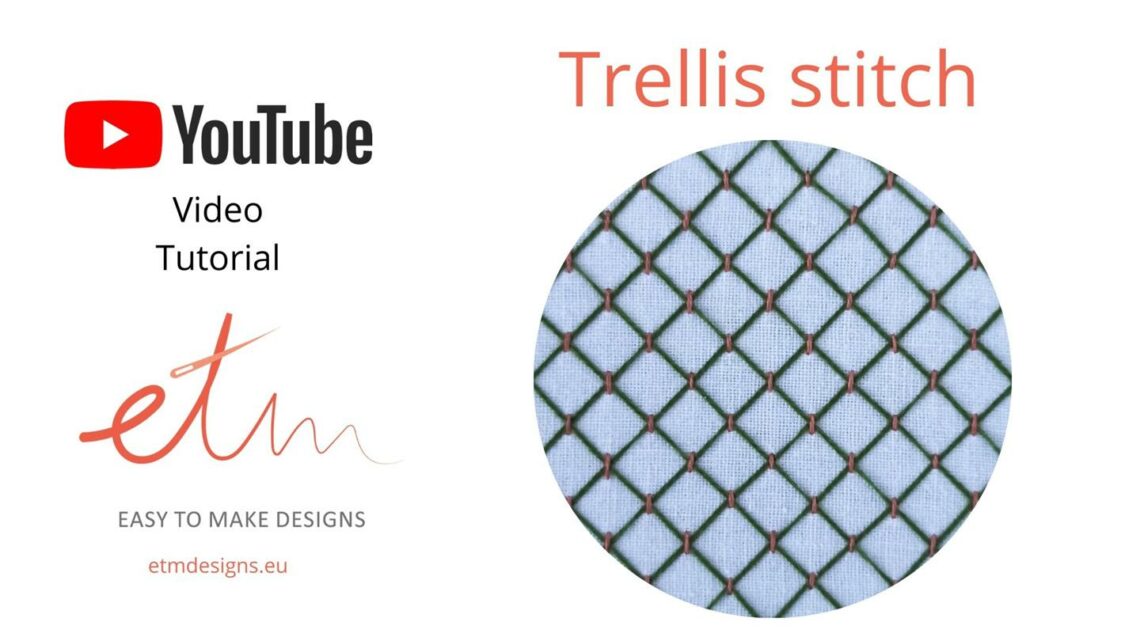 Trellis stitch video tutorial
Trellis stitch is very useful as a filler stitch, as it can cover a large area of fabric in a short period of time. It is used widely in crewel embroidery. 
In this video tutorial, I show you how to embroider a simple, base Trellis stitch. After you make that, it can be decorated with french knots or lazy daisy stitches.
You can subscribe to my YouTube channel here and get notified about all the updates and new video tutorials uploaded.
Read more about the Filling stitches for hand embroidery in my article "Hand embroidery Filling stitches- part 1"
Watch a video lesson below to learn this stitch!