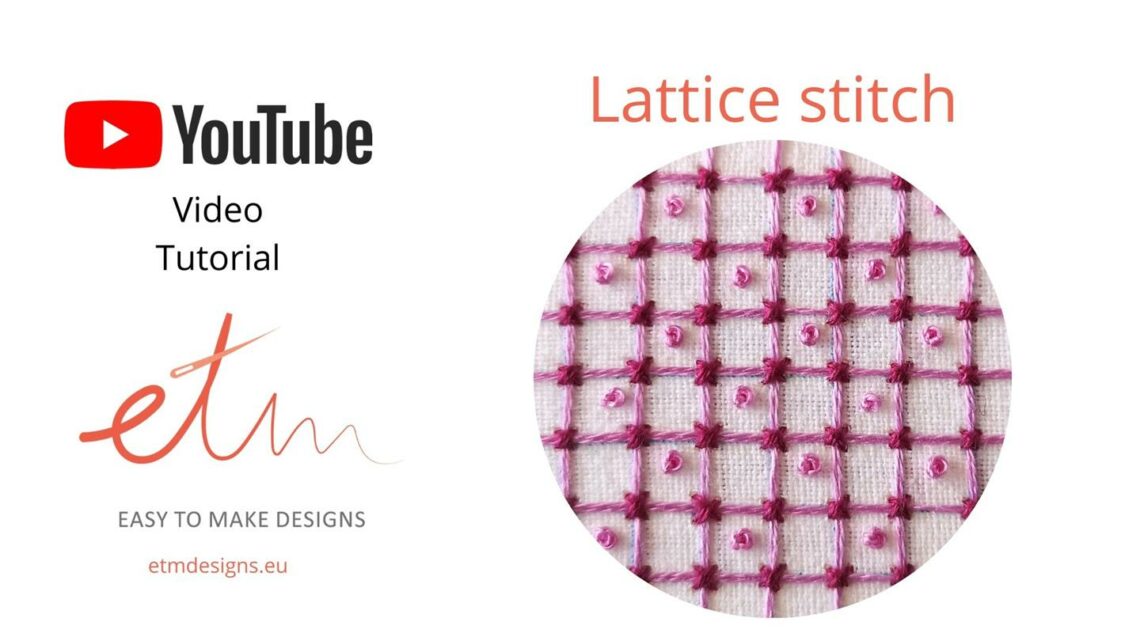 Lattice stitch video tutorial
Lattice stitch or Lattice work is a very versatile and fun stitch that is used for filling big areas in hand embroidery. This technique comes from Crewel embroidery and is widely used there.
There are many ways to make this stitch. You can make this stitch on blank areas or embroider it over areas already filled with satin stitch.
In the video tutorial below you will see a basic lattice stitch embellished with french knots. 
The skeleton of this stitch is made with vertical and horizontal lines, forming a grid. Then, you make a couching on the intersections of the basic threads and add some french knots in the empty squares.
If you want to practice this stitch, check out my Embroidered Valentine's day card tutorial. You can download a free PDF pattern and make a beautiful card embroidered with lattice stitch!
You can subscribe to my YouTube channel here and get notified about all the updates and new video tutorials uploaded.
Read more about the Filling stitches for hand embroidery in my article "Hand embroidery Filling stitches- part 1"
Look at a video tutorial below and see how fun and easy this stitch is!