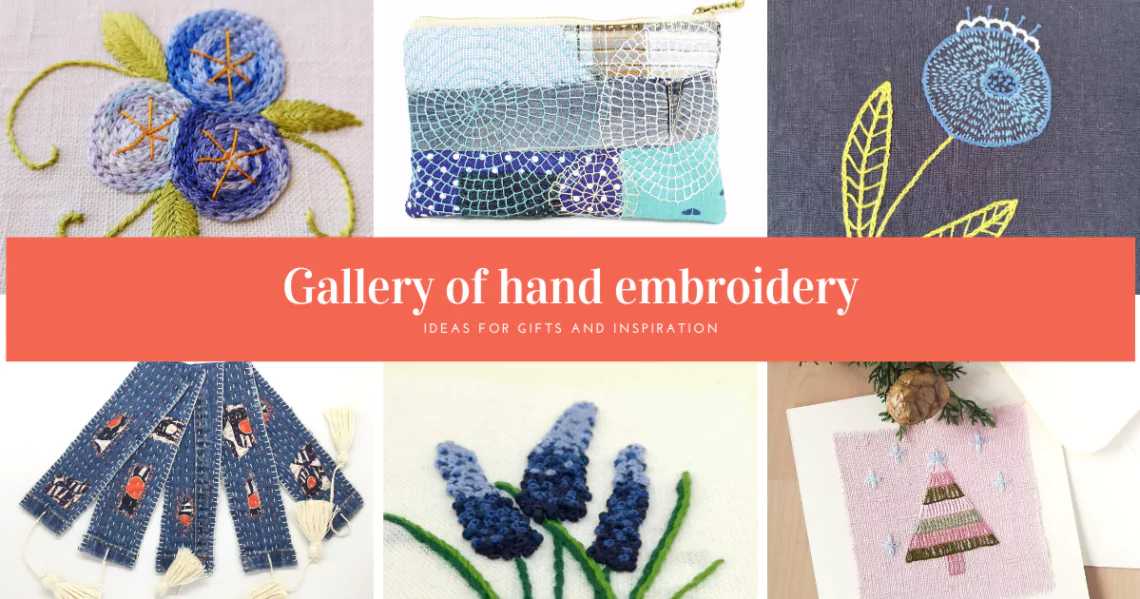 Gallery of hand embroidery – ideas for gifts and inspiration
In this gallery, I share hand embroidery ideas for gifts and your inspiration. In the past years, I've created a lot of different hand-embroidered designs and objects. Here you will find embroideries like pictures, embroidered hoops, zip pouches, bookmarks, greetings cards, and other textile arts.
I would like to share all of my work with you because I hope that you will get some ideas and inspiration to create your own textile arts.
If you would be interested in buying my embroideries – check out the link to my shop on Etsy. And if your desired object is not available anymore – please contact me here so I'll do my best to recreate the design you liked for you.
Get inspired, create and let's keep in touch!