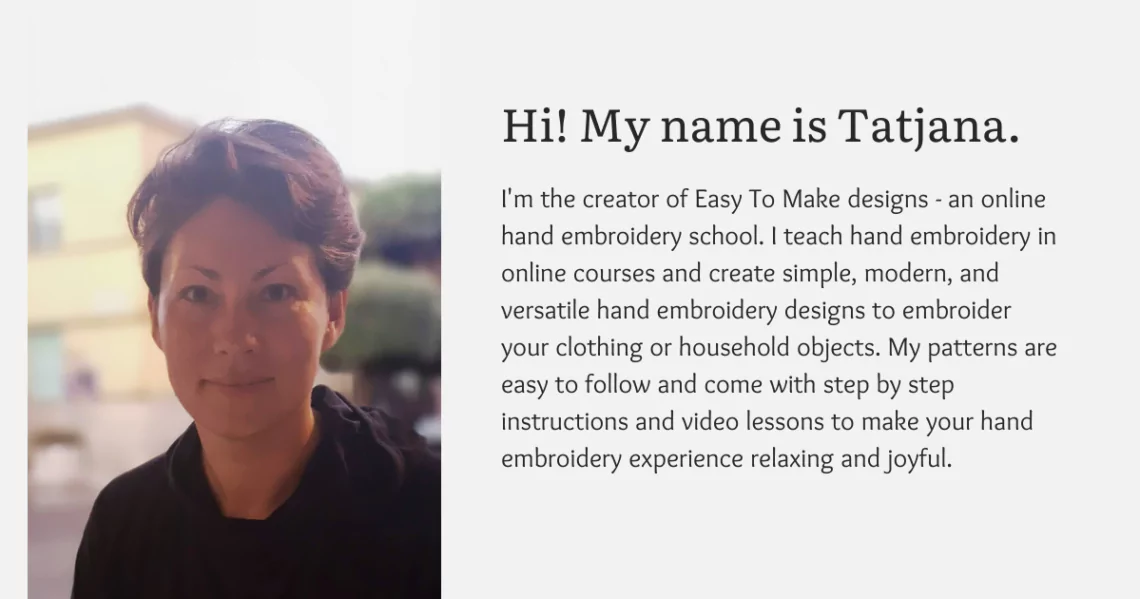 Hand embroidery blog Easy to make designs by Tatjana Iljaseviciute
Contact me through this form or by e-mail (tatjana @ etmdesigns.eu) and let's stay in touch!
I'll try to answer all your questions and requests ASAP!
If you would like to get my monthly newsletters straight into your inbox, sign up here!
---