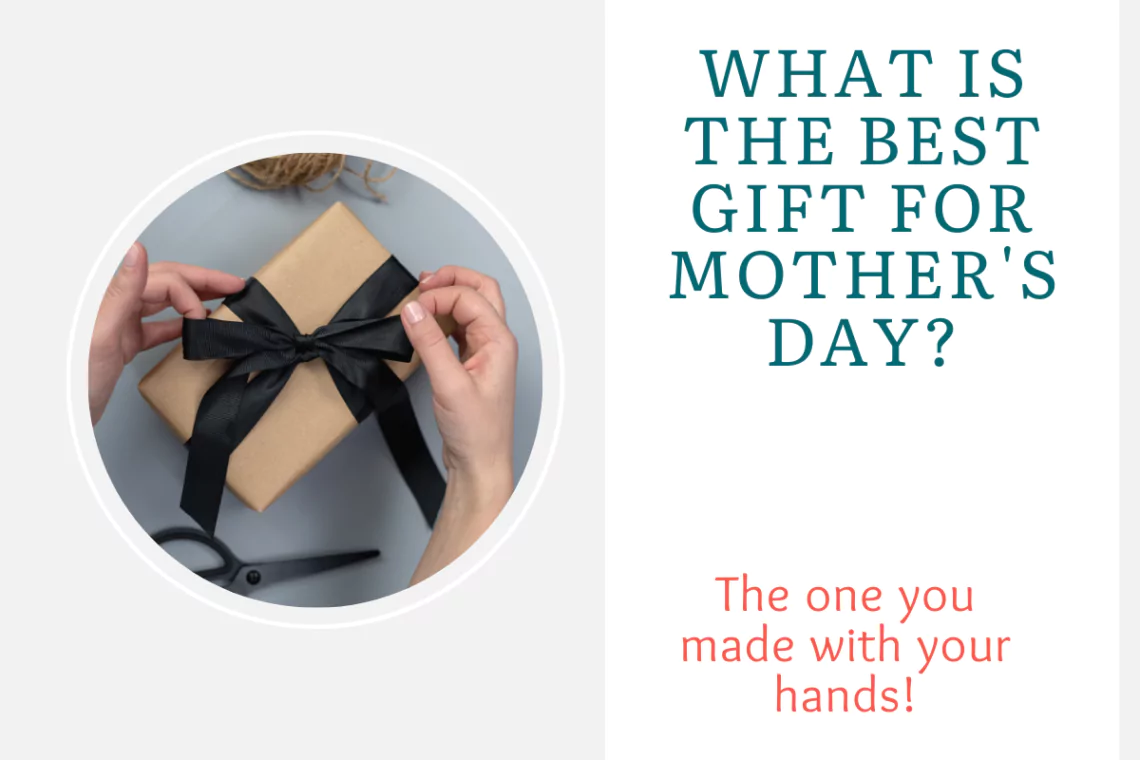 What is the best gift for Mother's day?
The best gift for Mother's day? – the one you made with your hands!
Are you looking for a perfect Mother's day gift?
Grab your fabric, floss, scissors, and start embroidering! I'm sure your mom will appreciate it! 
I would be thrilled to get a gift embroidered by my daughter.🤩
Need some ideas on what you could embroider for your mom to make a perfect Mother's day gift?
An embroidered picture framed in a hoop. 
Choose the pattern your mom would like, embroider it, and frame it in a hoop. I'm sure this hoop will find its place on a wall in your mom's house.
Get some inspiration on what you can embroider HERE.
A tea towel
Paper towels are so yesterday. Embroider a special message, a simple 'Miss you' note, or your mother's favorite flowers on a simple tea towel. It will be a personal, meaningful, and eco-friendly gift.
Embroidered key chain
I created this design and tutorial for Valentine's day, but you can use it for Mother's day too. You can choose from two patterns 'Come Home' or 'Miss You.'
A pillow
Take a piece of fabric and embroider a funny or a sentimental note. Add some decorative stitches around. Sew it into a pillowcase. Personal decorations will make this pillow a star of a living room or a bedroom!
You will find a library of decorative hand embroidery stitches HERE.
An embroidered greeting card
If you already chose a gift for your mom, add a personal greeting card to it. Hand embroidered greeting card is always a good choice! Read this tutorial on my blog, and you will prepare a card in no time! 
The tutorial was created for Christmas cards, but you can change the pattern to florals, and it will be just perfect!
A tote bag
Who doesn't like a cotton or linen tote bag? Embroider an abstract floral motive or inspirational quote on it, and it will become your mom's favorite!
You can choose one of these hand embroidery patterns.
Looking for a hand-embroidered gift that is already made and is ready to ship?
Take a look at my Etsy shop and choose from hand-embroidered Zip pouches, Bookmarks, Greeting Cards, or Hoops.
🎁 I can wrap a gift and add a gift note on your behalf and send it directly to your mom!